Today, my name is _______ : Social Media Posting Tips for your Business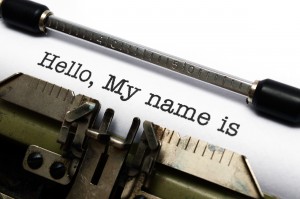 Like most people, I am a busy person.  I've got websites to build, social media to market, a dog to walk...the list goes on and on.  One thing I always make time for is helping out SUDS.  They need something posted on their Facebook page?  No problem.  They need a dive buddy for one of their trips? Well, that's a no-brainer.  How about a writing the SUDS blog?  Now we are talking!
Not only do I like to write, but I like to write about things that inspire me.  However, becoming someone else's voice is no easy task.  If you are in the dive industry, you've might have read some of my stuff without knowing...In my own opinion, I consider a project like this a total success if you can't tell where the business voice ends and my voice starts.  For this example, I was present during most of the SUDS Fort Lauderdale activities, so I could easily put myself in the story.    Other times and other projects, I've been asked to blog, tweet and post about things in which I wasn't involved.  That is where it gets interesting.
If you are an employee for a dive shop or dive charter, and you look like you know about social media, chances are you are going to be handed the megaphone and tasked with being the companies voice.  If that is you, or you're a business owner getting ready to hand off social media responsibilities to one of your employees, here are a few helpful tips from someone with split personalities:
Remember that this is about the business, not you.  If you are the designated Facebooker, you need to show off what the business has to offer.  While saving sharks is a worthy cause and something you are passionate about, that can't be the dominate Facebook message if you are a dive shop.   There is nothing wrong with mixing in related things you care about, but make sure the majority is about the business.
You have to adapt the style of the business, even if it's not yours.
Sure, diving is a casual fun activity, but you still have to remember that this is a business.  In other words, don't post about your hangover or your particular appreciation for blonds in bikinis.
Final tip to Social Media Posting:
Take a step back and evaluate what you are posting.  If the business page you are managing looks suspiciously like your personal page, then it's  a good sign you need to make a change.  In other words, cool it with the selfies!