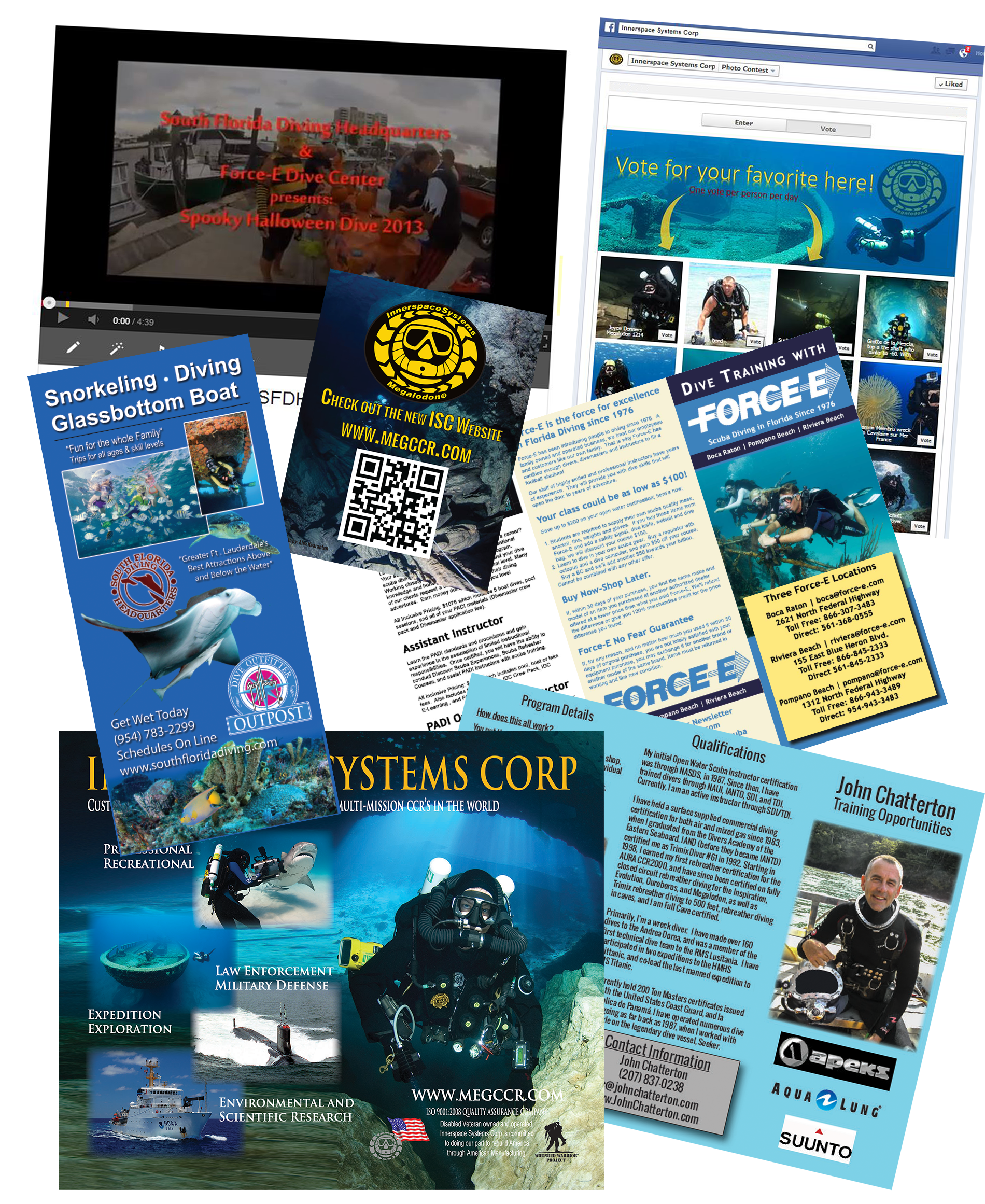 On Demand Marketing
Whether you're a large company or a small one, sometimes you just don't have the staff handle your marketing needs. With Duck Diver's à la carte marketing services, there is no need to worry about that.
We have experience in graphic design, print marketing, promotions, ad campaigns, product launches, event production, contests, community building and much more. Whatever you are in the market for, Duck Diver Marketing has solutions for your business.
We can offer competitive pricing on tradeshow displays, rack cards and brochures, business cards and more. Graphic design services are available for anything from logo design to print materials to web design to online ad campains.
Ask about our Online Banner Ad Design Package!
Dive, Dive, Dive
While we work with businesses from all types of industries, "Diver" is in our name for a reason. We know the dive industry!
Megan Ehrenberg has been actively working in the dive industry since 2000 in both sales and marketing management for a world renowned dive equipment manufacturer. She has experience working with both large and small dive related businesses. Learn more about Megan
Howard Ehrenberg has been in sales and marketing since 1991; must of which focused on dive business. One of his major accomplishments is spearheading the development of ScubaBoard to what it is today. He took it from a small entity to a booming community with over 200,000 members!
Go Team!
With this kind of experience, our team can put a successful marketing campaign together for you...no matter the budget, no matter the need. We have great vendors with excellent prices on trade show displays, rack cards and brochures, business cards, and other printed media. We also offer graphic design services for print and online ad campaigns.